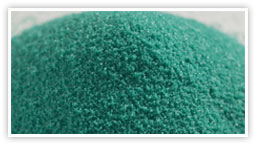 For the last 23 years, Zirco-Blast has been manufacturing and introducing Plastic abrasives for non abrasive blasting to manufacturers, mould makers, rubber parts manufacturers and specility finishing companies. By providing superior blasting media and blast cleaning services, Zirco-Blast has rapidly grown into one of the front-runners in blast cleaning industry.
WE STRIVE TO BE MARKET LEADER IN SERVING SPECIALIZED ABRASIVE CLEANING INDUSTRY IN THE REGION.

1988 - 2000
Prior to incorporation as private limited company, Zirco-Blast was operating as sole proprietorship.
2003
Zirco-Blast diversified into manufacturing of Cryogenic Deflashing Machines and Cryogenic Tumbling Machines.
2000
Zirco-Blast was incorporated.
2004
Zirco-Blast started providing Cryogenic Deflashing Services.